R&D Innovation
Our company established the Technology Center in May 2006, which consists of the Technical Innovation Committee, the Expert Committee, the Testing Center, the Process Research Office, and the Product Development Research Office. In 2010, it was recognized by the Provincial Enterprise Technology Center.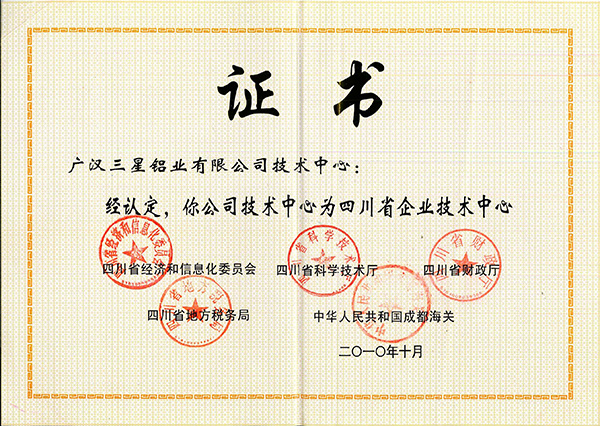 The company has been committed to new material research and development, new product development, new process technology development work, research and development costs continue to grow, and constantly improve R & D equipment, research and development technology, R & D personnel capabilities, determined to develop high-end customers and markets. The technology center will assume more functions of technical verification, inspection and testing, and will participate in the product development process. According to the different characteristics of new materials, new production technology research and special equipment use, a combination of full-time and part-time work is carried out to set up the organization and personnel arrangement, so that the technical center can be streamlined and efficient. The company also applied for patent protection for individual innovations.
The company has been committed to standardization work, participated in the standard editing work of the Nonferrous Metals Standardization Committee and the Metal Structure Association of the Ministry of Construction, and has achieved fruitful results. Participated in the preparation of more than 60 standards, signed more than forty. Participated in the compilation of standards and won the Standard Technology Award several times. Based on the efforts and contributions of Samsung Technology in the standardization work, it was awarded the title of "GB/T 5237 "Aluminum Alloy Building Profiles" National Standards Development and Innovation Demonstration Base" by the National Nonferrous Metals Standardization Technical Committee in 2018.